Quality at Würth
We want to assure customers that quality is 100% guaranteed, so we make no compromises when it comes to selecting suppliers and testing and approving Würth products. Würth demands the best possible product quality in each market in order to meet all our customers' demands. They are the ones who decide whether or not a product is good.
Engineers, technicians and masters of their craft work on the following quality assurance tasks:
Initial sample testing
Incoming goods inspection
Complaint processing
New product testing
Here you can find information about the risks of hydrogen embrittlement
The largest testing laboratories in the Würth Line

A well-equipped testing laboratory tailored to the needs of industrial manufacturing customers is available at Würth Industrie Service in Bad Mergentheim, Germany. The company makes continuous investments in both the equipment and personnel at this laboratory.
It offers all the geometric measurement possibilities required for our products, as well as our own metallography facilities and a wide range of testing devices.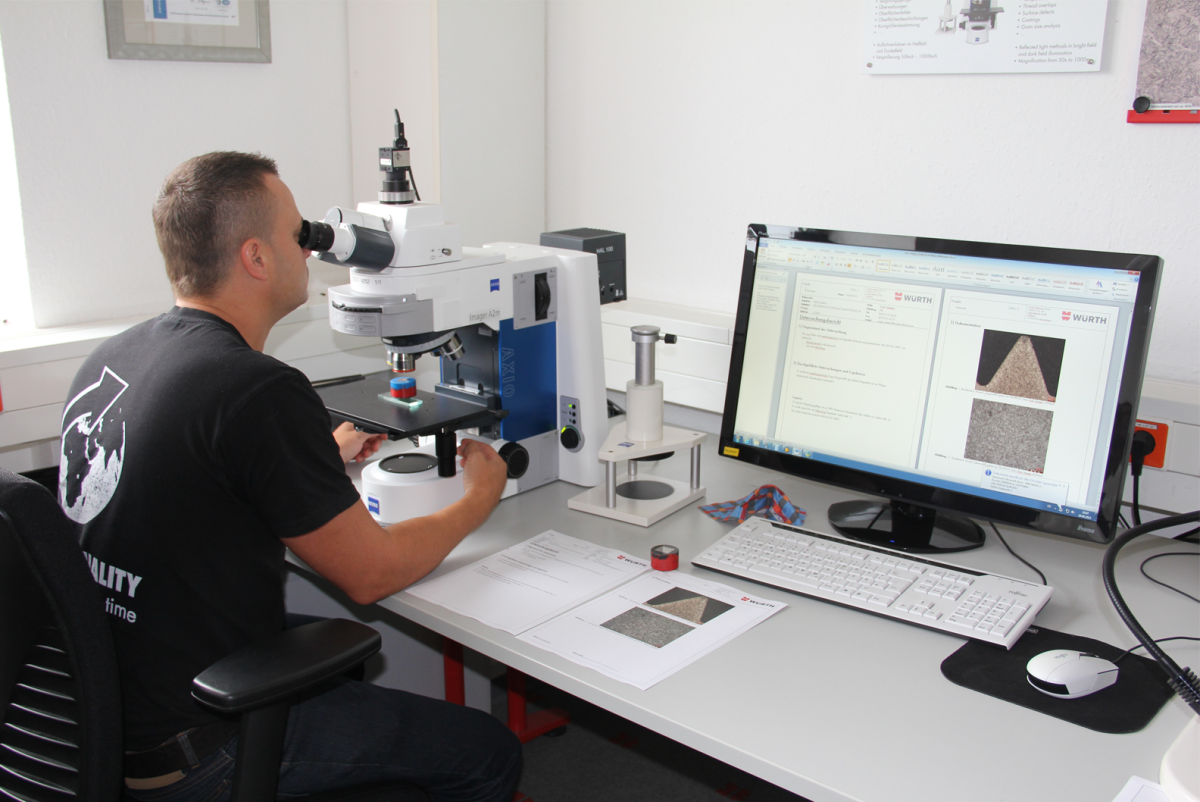 ​ ​